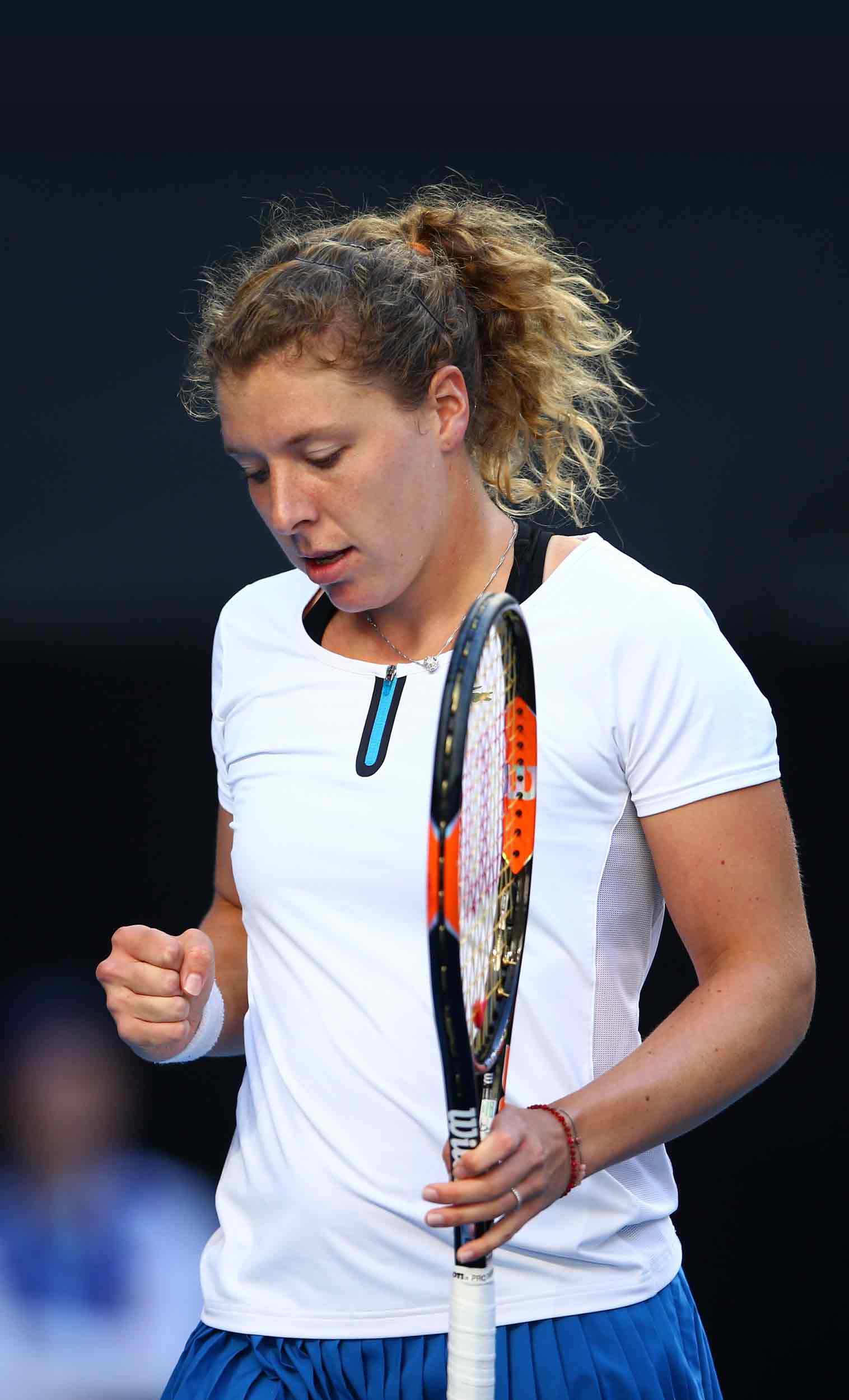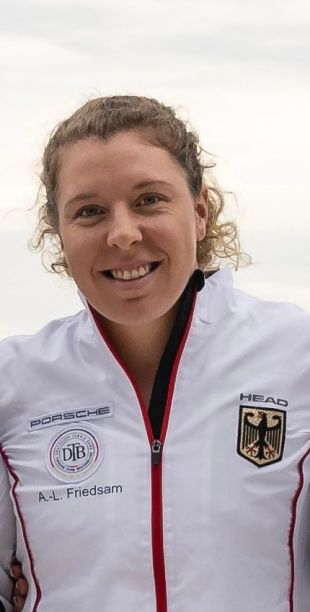 Anna-Lena
I first picked up a racket when I was just six years old. Very early on my parents discovered my passion for sports – especially those involving balls of any kind. Luckily, out of all the different sports involving a ball my mum decided to give tennis a go. And thank god for that.
I loved learning to play tennis and year on year I improved as a player. By the time I was 11 years old there was no doubt in my mind that I wanted to play tennis competitively.

My first big success was the 2008 German National Championships where I won single and doubles titles in the under 14s. In 2009 I won the same tournament in the under 16. The first international success followed that same year when I won two G2 and one G1 competition, which automatically qualified me to play Junior Grand Slams at Roland Garros, the US Open and the Australian Open. In April 2010 I then recorded my highest international junior ranking (ITF) at number 18. My favorite moments of my junior career are definitely playing the first junior Olympic games and being runner up at the Junior Fed-Cup in Mexico.

In 2011 I played my first tournament on the Pro Tour and in the following year I won six singles titles and two doubles titles in ITF tournaments.
I could back up this success in 2013 with four singles and one doubles titles. On top of that I won the German Women's National Championships for the first time.

In 2014 I had more appearances on the WTA tour and won my first title in the so called 125K-series. I played the main draws of Roland Garros and Wimbledon for the first time and also reached the semi final in a WTA-$250K in Linz, Austria. Just a year later I reached the second round in both those grand slams and won my first ever title on grass. A torn ligament sidelined me for a few months but I came back stronger later that year and reached my first WTA-$250K final in Linz. For the second year running I also won the German Nationals in Biberach.

2016 looks to be my best year yet. After a flawless preparation I reached the semis at the WTA-$500K in Shenzhen and the round of 16 at the Australian Open, which is certainly the highlight of my career so far.

In my downtime I love hanging out with my friends and family and I love trying out new types of sport. I enjoy going to the movies or just relaxing in a nice cafe or restaurant. When I'm on tour I enjoy exploring the different cities and learn about their culture and attractions.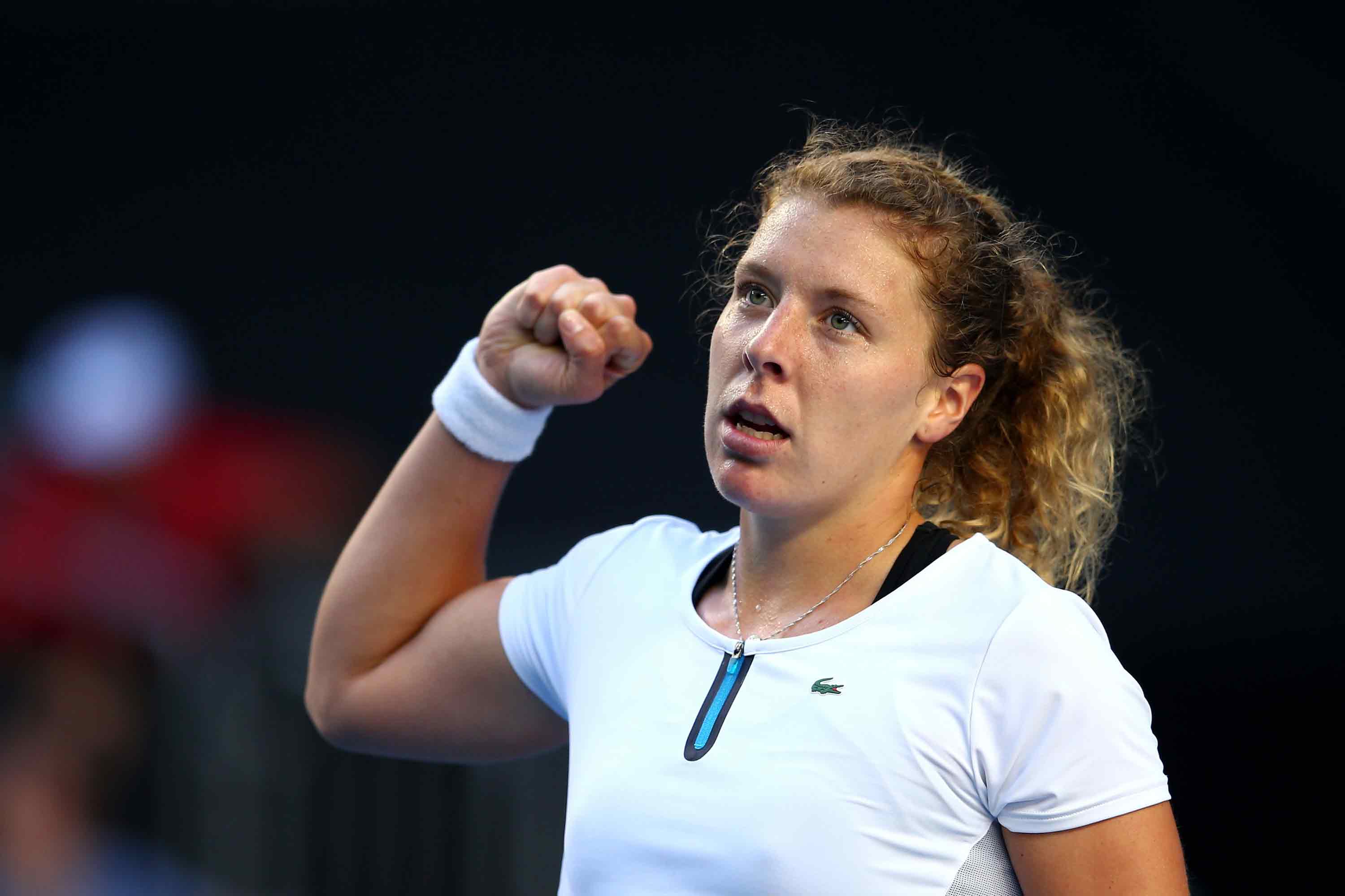 Player Facts
Nationality
German
Date of birth
01 Feb 1994
Place of birth
Neuwied
Height
174cm
Trainer
Patric Hopfe
Markus Kneip (fitness)
Plays
Right-handed
(two-handed backhand)
Favourite Sourface
Hardcourt
Turned Pro
2011
Startet Playing Tennis
aged 6
Career Highlights
2023
Osaka
Title (doubles)
2023
Stuttgart
Victory with Team Germany
2023
Linz
Runner-up (doubles)
2022
Angers
Runner-up
2022
Rijeka
Victory with Team Germany
2022
Midland
Runner-up
2022
Midland
Runner-up (doubles)
2022
Warsaw
Title (doubles)
2021
Prag
Billie Jean King Cup
2021
Nur Sultan
Title (doubles)
2021
Tokio
Olimpic Games
2021
TC Bredeney Essen
German Championship
2021
Bogota
Runner-up (doubles)
2020
Rom
Runner-up (doubles)
2020
Lyon
Final
2020
Florianópolis
Victory with Team Germany
2019
Stuttgart
Title
2019
Roehampton
Title
2018
German Championship
Title
2017
Shrewsbury
Title
2016
Wimbledon
Round 3
2016
San Antonio
Final
Australian
Open
Round of 16
2015
Ilkley
Title
Generali Ladies Linz
Final
2014
Suzhou
Title
2013
Loughborough
Title
Trabzon
Title
Kasan
Title
Sunderland
Title
2012
Astana
Title
Velenje
Title
Maribor
Title
Padua
Title
Aschaffenburg
Title
Charleroi
Title